Vero Beach Reefs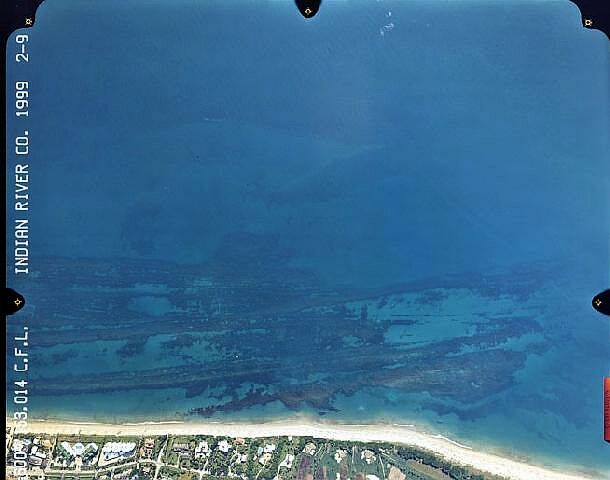 Above is an aerial view of the coral reef ecosystem off the coast of Vero Beach.
This particular photo shows the coral reef off of Riomar.
Notice the close proximity of the reef to the beach!
This is spot is well known to many local fisherman.


Click to Email Savethebeauty@VeroBeachReefs.com




Aerial View of Lower Conn Beach to North Riomar
Aerial View of Vero Pier to Lower Conn Beach
Aerial View of Tracking Station Beach to Vero Pier




Click above if ya wanna go back to page one!

Web Page designs by:ChrisInVero@aol.com